Pet Grooming
A day at a spa is one of life's little treats. And why shouldn't our pets enjoy that feeling of utter indulgence, and total surrender.
That's what they'll get at Green Meadows Spa, our five star pet grooming and treatment room.
Our professional Carers are well versed in the art of animal pampering, and deliver the following services to a variety of animals, every single day.

Pet Grooming Features:
- One-on-one personal attention
- Relaxed, stress free environment
- Hygienic stainless steel bath
- Hygienic epoxy resin floors & walls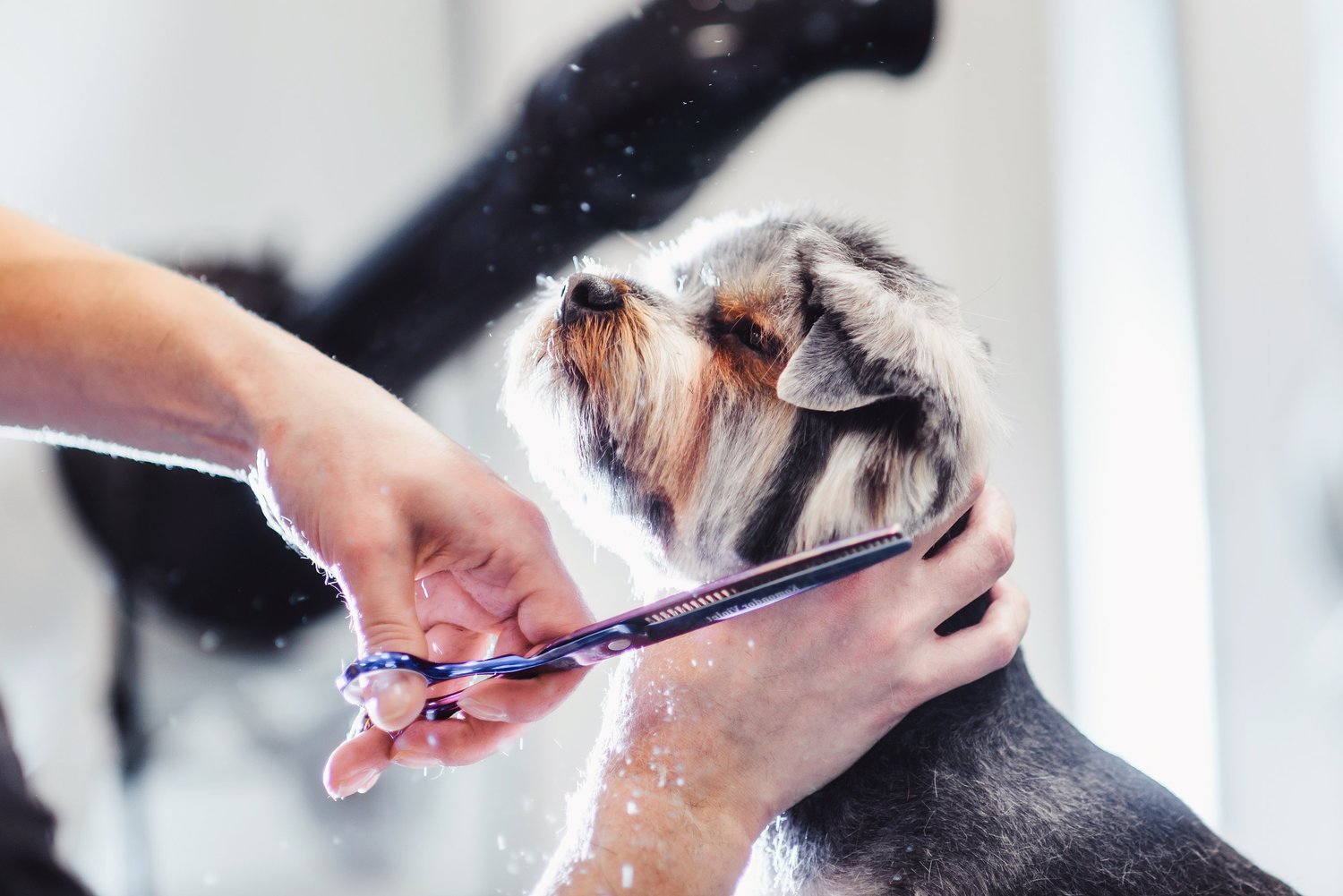 - Pedicure
- Bowen therapy massage
- Relaxing bathing
- Shampoo & condition
- Haircut
- Tidy-Up
Pedicure & Bath
You could check your dog in for a simple dog wash, and then combine it with a pedicure too. Schedule it for the day before you come home, and they'll be sparkling just in time for pick up.
Bowen Therapy
If you have an older pet, or one who you feel could do with a real treat, Bowen Therapy is a gentle, relaxing technique our massage therapist can use to help ease old joints, and promote general wellbeing.
Shampoo & Trim
A trim includes a luxurious shampoo and conditioner treatment. Your pet will smell beautiful next time you give them a cuddle.
Whatever it is you're looking for, we can help.
Just ask to speak to one of our Carers, and we'll talk you through the options, and discover what's most suitable for your pet.